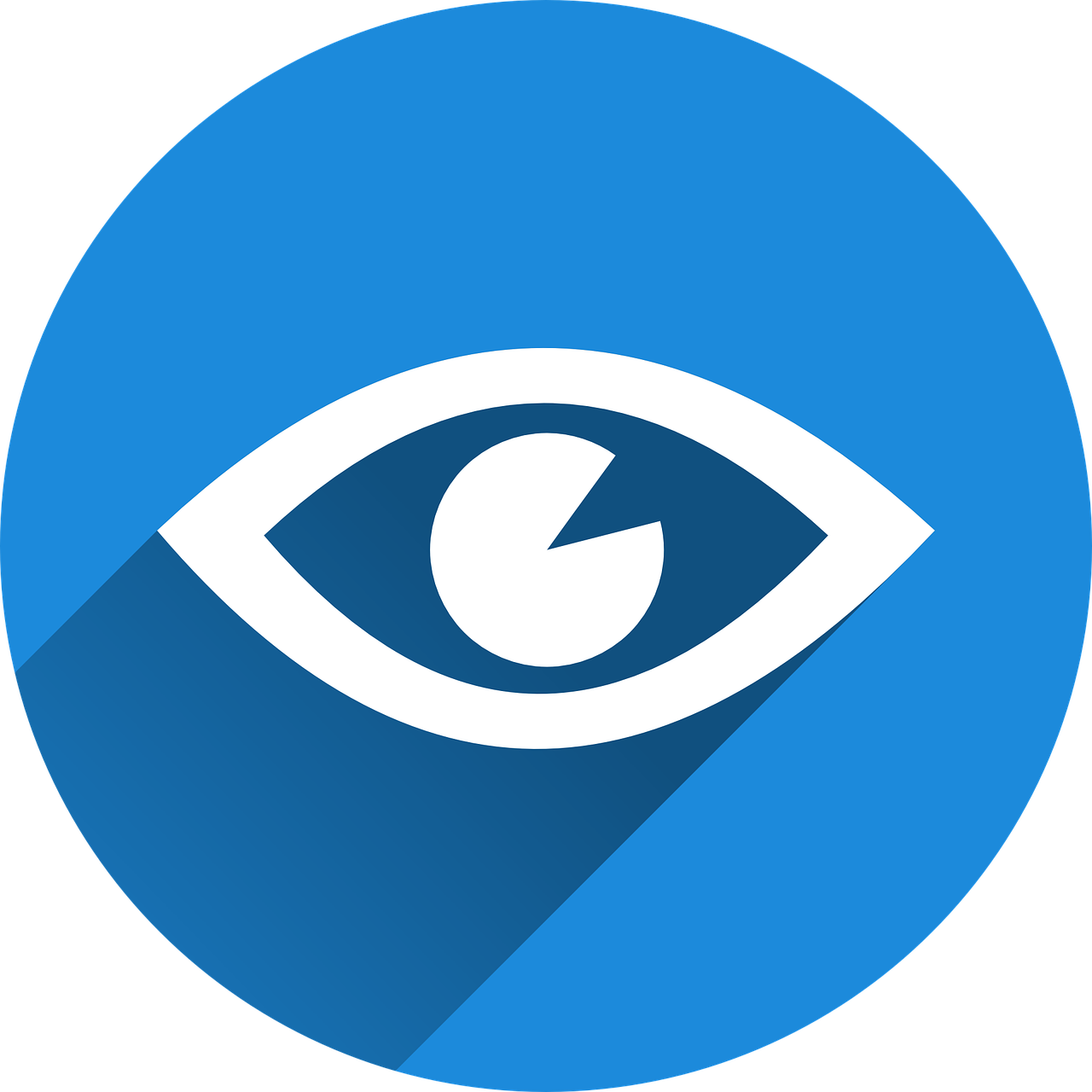 Our vision is priceless
Don't let cataracts get in the way. Find out how you can treat them here.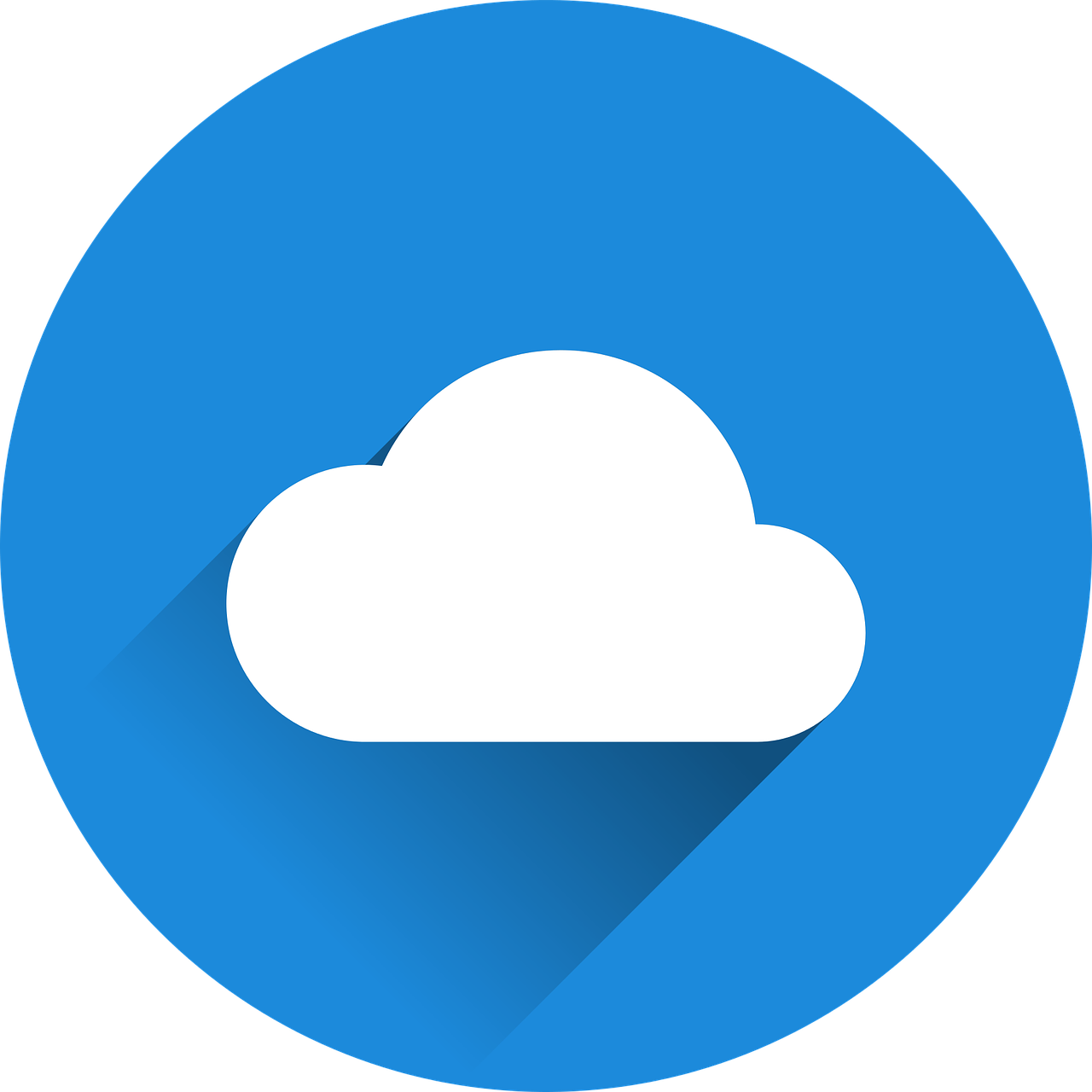 Cataracts
Cataracts are the clouding of the lens in the eyes, which usually happen as you age. If you notice a progressive drop in the quality of your vision, you should make an appointment to have your eyes checked. Early diagnosis and treatment could help to save your eyesight!
Our History
Eye Care Clinic was founded in 1993 by Mt. Elizabeth Consultant Ophthalmologist Dr. Tony Ho, to provide advanced quality private specialist eye care for Singaporeans and foreign patients from the region and around the world. The clinic has expanded to include the main clinic located at Mt.Elizabeth Medical Centre, Clearvision Lasik centre and three suburban clinics located at convenient locations across the island.
---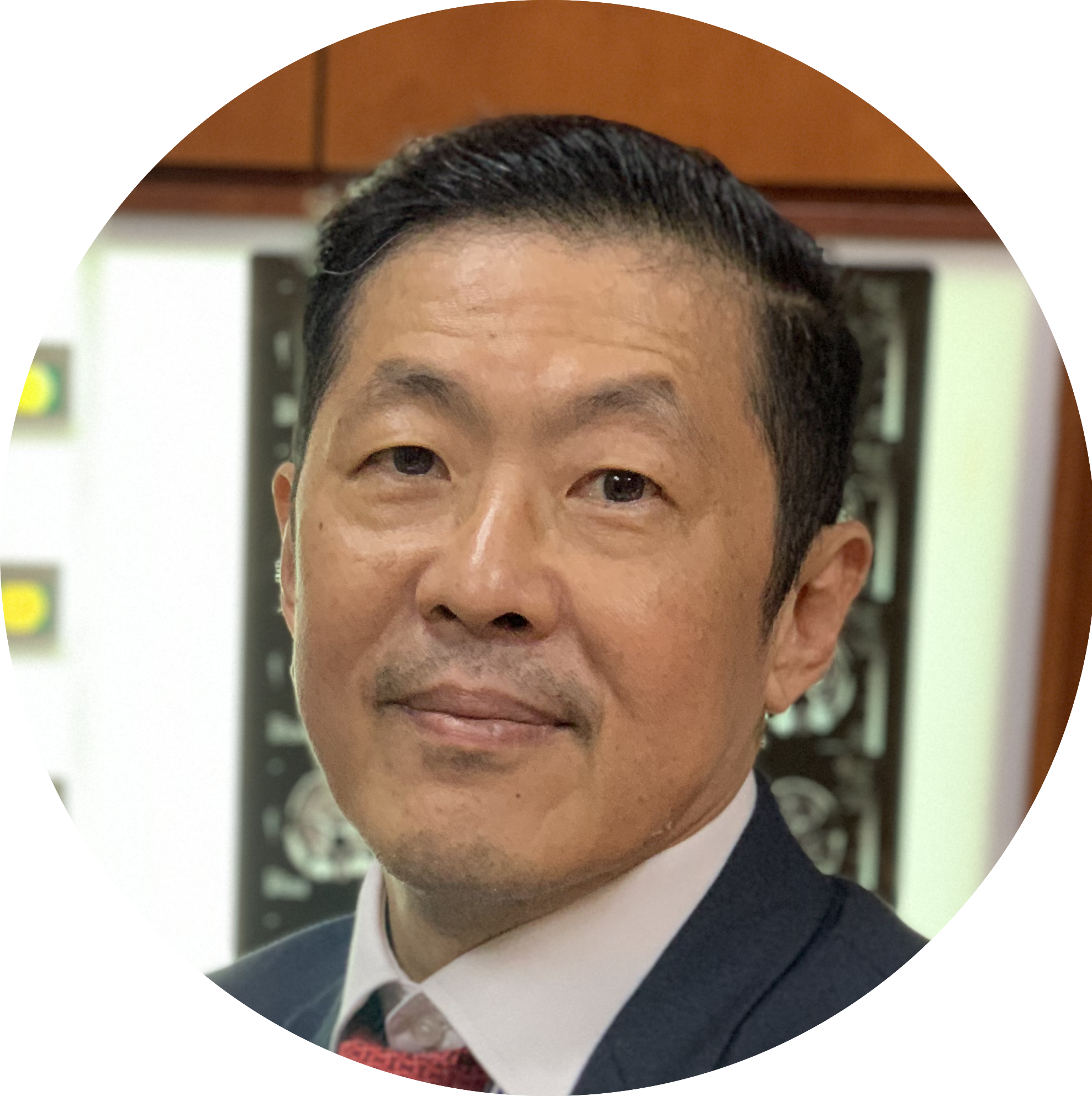 ---
Dr Tony Ho MBBS, FRCS (Glasgow), FRCOphth (U.K.), FAMS is a senior consultant eye surgeon with special interests in cataract and refractive surgery, childhood myopia control and retinal diseases. He is an elected Fellow of the American Academy of Ophthalmology and recipient of the prestigious Singapore Public Service Commission Merit Scholarship. Dr Ho completed his medical degree and eye specialist training in Singapore. Following this, three years was spent in higher specialist training in three top renowned centres around the world namely the Tennant Eye Institute of Glasgow, Scotland, the Moorfields Eye Hospital of London, U.K. and the Bascom Palmer Eye Institute of Florida, United States where Dr Ho obtained further specialist and sub-specialist certifications. In 1990, Dr Ho published a landmark scientific paper describing a method of laser irodotomy for glaucoma management. Dr Ho's sequential argon-Nd:YAG iridotomy is now widely employed by doctors around the world as the de facto standard for iridotomies in dark brown irises. Dr Ho has authored numerous scientific papers and three books on eye care. The first book, "The Complete Eye Care Book" has garnered the Singapore National Book Council Merit Award in 1994. His second book "18 Steps to Myopia Control has received a 5-star review by Amazon.com. His third book addresses the two ophthalmic issues closest to the closest to the public's heart namely "Managing Childhood Myopia and Lasik eye Surgery". As a well-known and established eye surgeon, the local and overseas media frequently seeks Dr Ho's views and opinions on eye care issues. Dr Tony Ho is one of few eye surgeons in Singapore certified to implant both the Verisyse and the ICL implantable contact lens for the surgical correction of extreme myopia where Lasik cannot be done. In 2001, Dr Ho founded the Clearvision Eye Clinic, a surgical centre dedicated towards excellence and safety in wavefront Lasik surgery. Always embracing change and improvement, he is a world pioneer in the fast developing field of Epi-Lasik, the next frontier of refractive surgery advancement. In the field of childhood myopia control, Dr Ho has authored three popular books on the subject over the past 10 years. Presently he champions the weekly atropine eyedrops therapy regime as a safe, effective and patient/parents friendly method of childhood myopia control. Dr Ho is an avid sportsperson and outdoor enthusiast. A former national rower, scout and swimming captain, his present list of sports activities include long distance jogs, swimming, road and mountain biking, rollerblading and motorcycling. Dr Ho is the proud father of three kids and attends the International Baptist Church. He enjoys spending vacations travelling with his family.
Pre-Cataract Operation Evaluation Fee
$299.60
---
Eye specialist consultation

Eye examination and specific eye tests necessary for cataract surgery

Refraction studies, eye pressure checks, keratometry, A-scan biometry for calculation of lens implant power
Cataract Operation Fee
Additional Fees
---
If an Anesthetist is required to be on standby during the surgery, there will be an additional fee of $321.
If General Anesthesia is required during surgery, there will be an additional Anesthetist & Facility Fee of $695.50.
---
Prices are GST-inclusive.
Can I use Medisave?
---
Yes! Medisave is claimable for cataract surgery. The amount claimable is $2,150. Patients will be able to use their own, spouse's, or children's Medisave account.
Frequently Asked Questions
A cataract is essentially a clouding or loss of clarity of the clear crystalline lens of the eye. Cataracts are common as we age. It can be said that all of us will develop cataracts sooner or later in our life. Unsurprisingly, cataract surgery is one of the most common procedures performed throughout the world. If you are diagnosed with cataract, rest assured - a cataract is not a tumour or growth in the eye.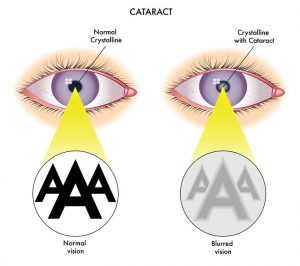 The most common cause of cataract is aging. But there are other causes. In infants, a cataract may be caused by infection, chemical imbalance, or developmental abnormality. Hereditary factors may also play a role in the development of cataracts. Diabetes and taking certain long-term medications such as steroids can also speed up development of cataract. Other causes include injury to the eye, excessive exposure to sunlight, smoking and extreme myopia.
With the damage to the earth's ozone layer, we can expect more cataracts to develop as a result of the increasingly excessive exposure to ultra-violet rays. Thus one should wear good quality sunglasses when outdoors to protect their eyes from ultra-violet rays. While not scientifically proven, it may be wise to consider daily intakes of anti-aging antioxidant supplements. This should include the vitamins A (beta-carotene), C and E. Also, do not smoke. If you suffer from diabetes; visit your doctor regularly and strive to maintain good control of your blood sugar levels. If you are on steroid medications, you should discuss with your doctor about non-steroidal alternatives.
The normal human crystalline lens is made up of layers of transparent cells enclosed within a clear lens capsule. The cataract or lens clouding can occur in any part of the human crystalline lens or affect the entire lens uniformly.
Cataracts are commonly classified as follows:
Polar cataracts: Here the clouding occurs at the front central or back central parts of the lens. They tend to affect younger patients who may have a history of taking long-term steroid medications. Posterior polar cataracts often adhere to the lens capsule and their removal may be complicated by the rupture of the lens capsule. In younger patients, these cataracts are best removed under general anaesthesia for the safest surgical outcome.
Nuclear cataracts: Here the whole lens undergoes widespread degenerative aging changes, causing it to harden and turn yellow-brown. This is the most common type of cataract. It will usually cause focusing problems, and frequent changes of spectacles lenses are needed. Those at risk of developing this type of cataract early are typically those who suffer from high myopia and those who spend long hours in the sun. Myopic patients with an onset of nuclear cataracts will often notice a sudden worsening of myopia power.
Coronary, sutural and cortical cataracts: Here the opacities usually start in the lens periphery. Vision is usually not badly affected unless the clouding progresses to affect the central parts of the lens.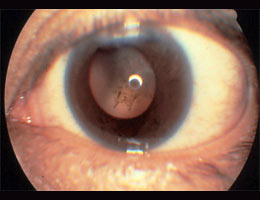 The main complaint of a person with cataracts is blurred vision. In early cataracts, the blurred vision is often described as worse under strong sunlight or when the light is bright or when reading. Glare is another common complaint, especially when driving at night. As the cataract matures, the vision gets more and more blurred and colours appear less strong. In some early cataracts, vision may be improved slightly with corrective lenses. As the cataract matures, frequent changes of glasses are necessary and at some point, lenses will not help anymore.
The typical symptom of cataract formation is a slow, progressive, and painless decrease in vision. Other changes include: blurring of vision; glare, particularly at night; frequent eyeglass prescription change; a decrease in colour intensity; a yellowing of images; and in rare cases, double vision.
Ironically as the lens gets harder, farsighted or hyperopic people experience improved distance vision and are less dependent on glasses. However, nearsighted or myopic people become more nearsighted or myopic, causing distance vision to be worse. Some types of cataracts affect distance vision more than reading vision. Others affect reading vision more than distance vision.
Patients with cataracts sometimes complain of non-specific eyestrain symptoms, and these may sometimes be interpreted as eye pain. But there is a condition known as "acute lens (cataract) induced glaucoma" where the cataract causes sudden and severe pain accompanied by sudden and severe loss of vision. This is a medical emergency and treatment by an eye specialist should be sought as quickly as possible.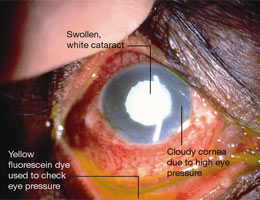 Your eye doctor (ophthalmologist) is the best person to detect a cataract. A cataract is suspected in any person over the age of fifty who is unable to see clearly for distance and near despite prescription of proper spectacles. The best way to detect cataract is using a machine called the slit lamp bio-microscope. First the patient's pupils are dilated. Next, the machine is used to examination of the anterior structures of the eye including the crystalline lens under magnification. The type and severity of the cataract and risk of developing cataract related complications such as lens-induced glaucoma is assessed. Attention is also paid to the clarity of the cornea and health of the retina, as diseases of these tissues will affect the successful outcome of cataract surgery.
The only treatment available for cataract is to replace the eye's natural lens with an artificial lens. There are no eye drops, pills or diets that are proven in curing cataracts. Lasers too cannot be used to remove cataracts.
The principles of cataract surgery are simple. The cloudy lens is removed and replaced with an artificial intra-ocular lens implant made of biocompatible material such as acrylic, silicone or plastic materials. As every person's eye power is different, the implanted lens has to be customized in terms of the lens power to neutralize most of any pre-existing refractive errors. This means that after cataract surgery, all patients can look forward to better vision without glasses!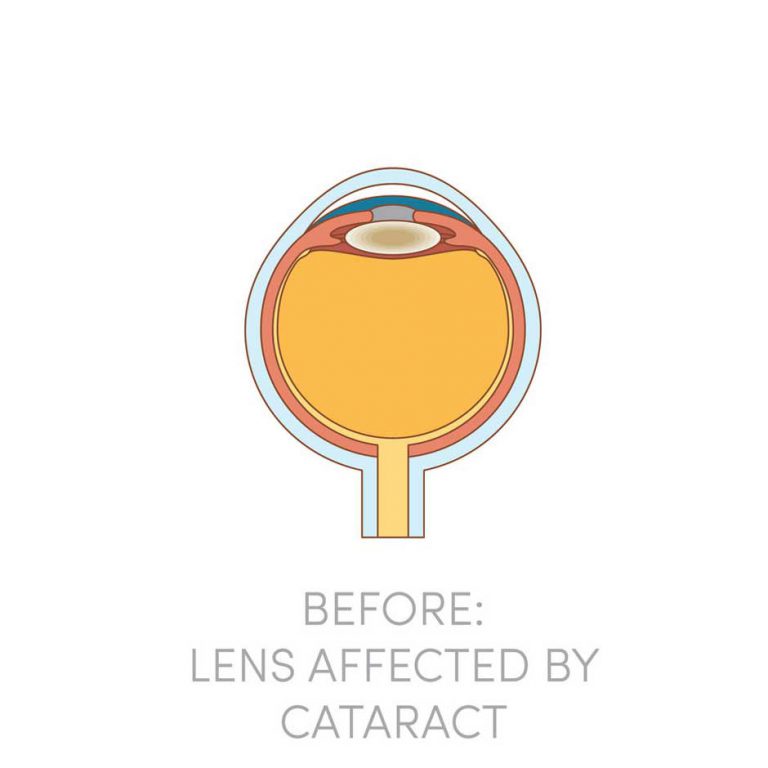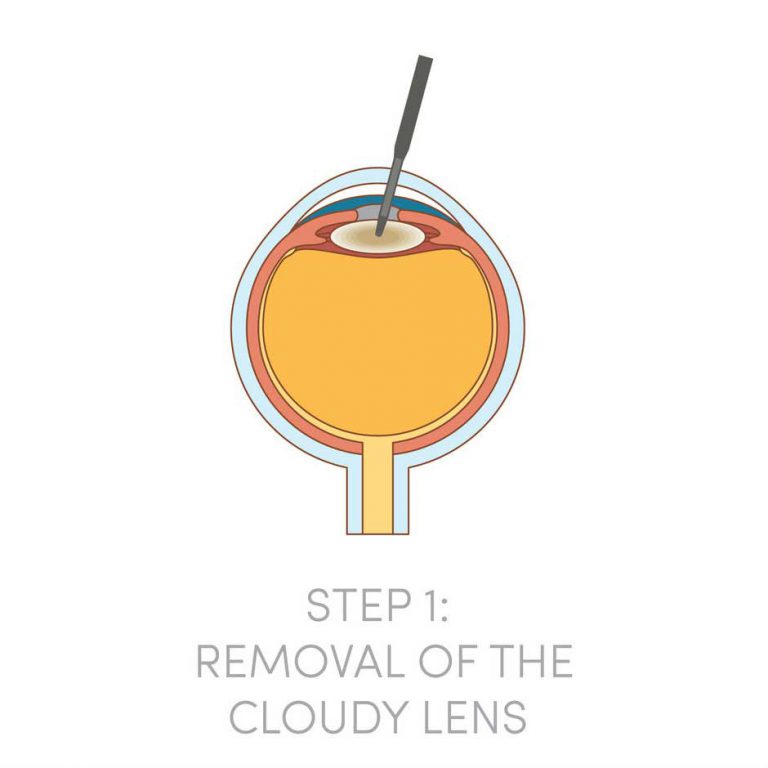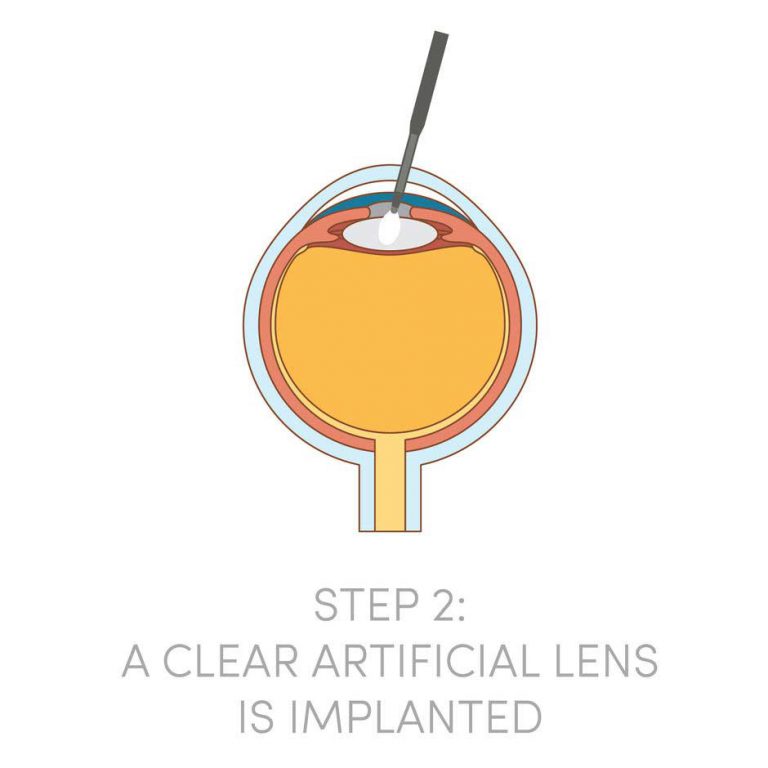 Cataract operation should be considered when vision impairment hampers the performance of daily activities such as reading, writing, driving, computer work and hobbies. In the early stages, some patients may find that a change in spectacles prescription may be all that is necessary to relieve the vision complaints. However, when this fails, cataract surgery is the only means to restore clear vision.
It is a myth that the cataract should be mature or "ripe" enough before surgery can be done. This commonly held folklore may have some truth when applied to the old way of doing cataract surgery but it no longer holds true with the advent of modern cataract surgery. On the contrary, earlier intervention is often recommended nowadays for earlier and faster visual rehabilitation and safer surgery.
Cataract surgery is one of the most commonly performed and safest operations with success rates of over 98% in the hands of a competent surgeon, and in the absence of other pre-existing eye diseases such as glaucoma, diabetic eye disease and retinal degeneration.
Whilst almost all cataract surgeries are scheduled as non-urgent elective procedures at the patient's convenience, there are cases where the eye doctor will advise the patient to urgently consider cataract surgery. These include patients with narrow angle glaucoma, shallow anterior chamber depth, diabetic retinopathy where the cataract prevents effective laser therapy and hyper-mature cataracts.
Modern cataract surgery is done as an outpatient procedure, meaning that no hospital stay is required. In the hands of a competent eye surgeon, it is a fast surgery done in 15 minutes without stitches and under just eye drops anaesthesia. As it is a delicate surgery done under magnification using an operating microscope and micro-surgical instruments. Patient co-operation is required - they should not move their heads unnecessarily or squeeze their eyes hard throughout the procedure. If the patient is unduly apprehensive or tense or unlikely to co-operate, then a regional block anaesthesia or general anaesthesia may be recommended.
Currently, there are two main types of cataract surgery. These are Phaco-emulsification Cataract Surgery and Extra-Capsular Cataract Extraction Surgery.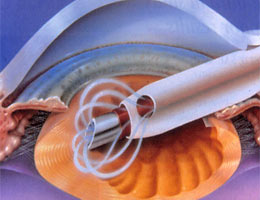 Phaco-emulsification is also known as "small incision no stitch" cataract surgery. It is the most commonly employed method of performing cataract surgery in developed countries. It first gained popularity in the early 1990s. With this method, a micro incision of 3 to 5 mm is made at the side of the cornea and a circular opening is made in the anterior lens capsule. A blunt ultrasound needle probe is then inserted through the micro incision and into the body of the lens to emulsify it and aspirate it. Once all the lens matter is aspirated, a customised artificial lens implant is inserted into the eye by means of a lens injector. The entire procedure is fast, taking approximately 15 minutes to perform. The micro incision heals by itself without stitches. Vision recovery is rapid with most patients able to see well the next day. Two days of rest is adequate and the patient can resume normal activity or work by the third day.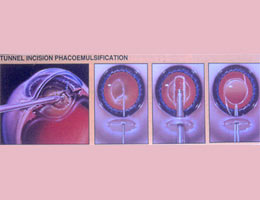 Extra-capsular Cataract Extraction was once the more commonly performed procedure but is now employed mainly in third world countries because of the cheaper costs. However, it still has important indications in cases of dense and hypermature cataracts.
Here, an approximately 1 cm long incision is made at the side of the cornea. An opening is made in the anterior lens capsule and the cataract is squeezed or scooped out of the eye. Any remaining lens matter is washed clean and an artificial lens implant is then inserted into the eye. Because of the larger incision, 6 to 8 stitches are necessary to close it. Extra-capsular cataract surgery takes a longer time to perform and recovery is much slower. Five days to a week's rest is recommended before resuming normal duties. The wound as well as vision will need three months to heal and stabalise.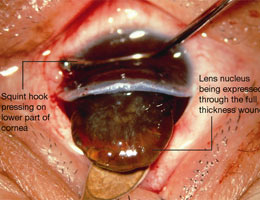 Modern cataract surgery is today one of the most commonly performed and safest operations, with success rates above 98% in the hands of a competent surgeon and in the absence of other pre-existing eye diseases. Success is defined at being able to see 6/9 or better with the best spectacles correction if needed.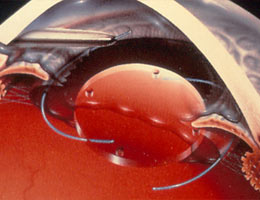 You should be fit to go home an hour or two after cataract surgery. Once the numbing effects of the eyedrops wear off, your eye may feel a scratchy or gritty sensation but this is normal. Your eye may or may not be padded depending on the doctor's preference.
A great majority of patients may resume normal activities on the day or following day after surgery, such as moving around, bending down, and doing light work. However, there are some important things to remember while recovering from cataract surgery:
Be careful not to bump, rub, or touch your eyes. Wear the eye shield you have been given for 2 full days and at night for one week. When outdoors, wear sunglasses to provide comfort from bright light. Avoid crowded or dusty places. If washing your hair or face, avoid getting soap or water into the eye. Avoid using unclean tissues or handkerchiefs near the operated eye. Instead make use of sterile disposable lid care wipes. Wash your hands before and after instilling eye drops. Continue applying antibiotic eye drops as prescribed by your doctor. Avoid strenuous physical activities including contact sports, gardening, swimming for two weeks. Refrain from using cosmetic products or eye make-up for at least one week.
Increased tearing and slight discharge are also common and should not cause alarm. Patients often notice that colours appear brighter and more brilliant. While improvements in vision is usually noticed within a few days, complete healing may take several weeks. See you eye doctor immediately if you experience any pain, unusual redness or excessive eye discharges.
Any surgery can potentially have complications. Cataract surgery is not without exception. However, serious complications are fortunately uncommon.
The most common serious complication of cataract surgery occurs during the surgery itself and is described as "posterior lens capsule rupture with loss of vitreous". This is how it can happen:
As the cataract is being removed or just after it is removed, a break in the posterior lens capsule that is left intact can occur. If this occurs, the vitreous jelly from behind the capsule can herniate itself through the break and into the front papillary area of the eye. As this will prevent placement of the artificial lens implant, it will have to be removed by a procedure called vitrectomy. This in turn leads to an increased risk of complications such as retinal detachment, macular edema, endophthalmitis and subluxated or dislocated lens.
The most feared complication of cataract surgery is internal eye infection or endophthalmitis. This is when very harmful germs enter the eye either during the surgery or shortly afterwards causing a rapidly spreading infection that can be difficult to control and treat, and may result in loss of the eye. Fortunately the incidence is low at about one in a thousand eyes.
Other complications that can occur include secondary bleeding into the eye, dislocation or movement of the lens implant, secondary glaucoma, cornea edema, macula edema, retinal detachment and bleeding into the choroid layer of the eye wall. If local anaesthetic injections are employed, complications can occur when the needle enters into the eyeball cavity or into the optic nerve. Sometimes severe bleeding into the surrounding tissues can occur. Although this happens rarely, it can result in a permanent and severe loss of some or all vision.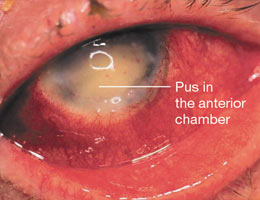 Months or years after cataract surgery, vision may become blurry again. This is not caused by another cataract. Instead, the posterior part of the natural capsule that was left behind to support the artificial lens implant starts to become cloudy. This cloudiness is called a secondary cataract or "after-cataract". It is treated quickly and painlessly as an outpatient procedure using a special YAG laser. The whole procedure takes just a few minutes and requires neither stitches nor needles. The eye is numbed with eye drops and a focusing contact lens is placed onto the cornea. The YAG laser beam is then used to create a small opening in the capsule. This opening will allow light rays to pass clearly again into the eye. The eye will see sharply again by the next day.
Artificial lens implants following cataract surgery have been in popular use since the early eighties. By far the great majority of artificial lenses implanted in Singapore and around the world are what is termed mono-focal lenses. They are usually made out of acrylic, silicone or PMMA materials and have a single focal point. They have a track record of millions of satisfied patients with few complaints of visual disturbances such as glare, halos or light sensitivity.
However, their single focal point means that unlike the natural young crystalline lens of the eye, they cannot auto-adjust the focus for both distance and near. In other words, patients after mono-vision lens implant surgery may still need to wear glasses for either long distance or near vision or both. To reduce this dependence, your eye surgeon may advise "blended monovision" where one eye is corrected to aim for perfect distance vision and the other left deliberately shortsighted for near vision. This allows a broader range of clear focus and spectacles dependence is diminished or eliminated.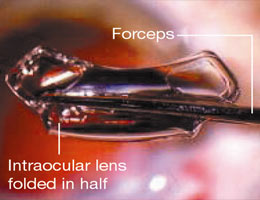 In an attempt to mimic the auto-focus ability of the young crystalline lens, various types of multi-focal intra-ocular lens implants have been designed. They were first introduced in the late eighties but their use did not quite take off due to problems of adjustment, glare, seeing ghost images and halos. However, due to recent technological advances, they are slowly making a comeback. The afore-mentioned problems are still present although less common and severe as compared to their earlier counterparts.
There are three types of multifocal lenses in the market today – diffractive, zonal and accommodative. Diffractive lenses utilise the principle of multiple concentric diffractive prism rings to achieve the multi-focal effect. Zonal lenses are lenses where different zones of the lenses have different curvatures or power for distance and near vision. Accommodative lenses come closest to mimicking the natural auto-focus mechanisms of the eye by utilising the eye's ciliary (focusing) muscles to effect changes in the focal points via shifts in the lens position in the eye or changes in the lens curvature.
The jury is still out on their effectiveness and most doctors will adopt a cautious approach and carefully select the appropriate patients who understand the risk and benefits of this relatively new technology.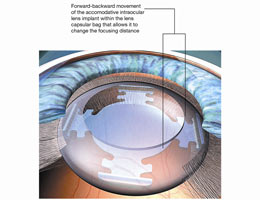 Contact Us
Feel free to call us, email us, visit us, or fill up the contact form at the bottom of this page.
doctor@eyecare.com.sg

Send us an email.

3 Mt. Elizabeth Suite #03-08
Mt. Elizabeth Medical Centre
Singapore 22851

Monday, Wednesday, Thursday
9:00 AM to 5:00 PMTuesday, Friday
9:00 AM to 7:00 PM
Closed on weekends and public holidays.